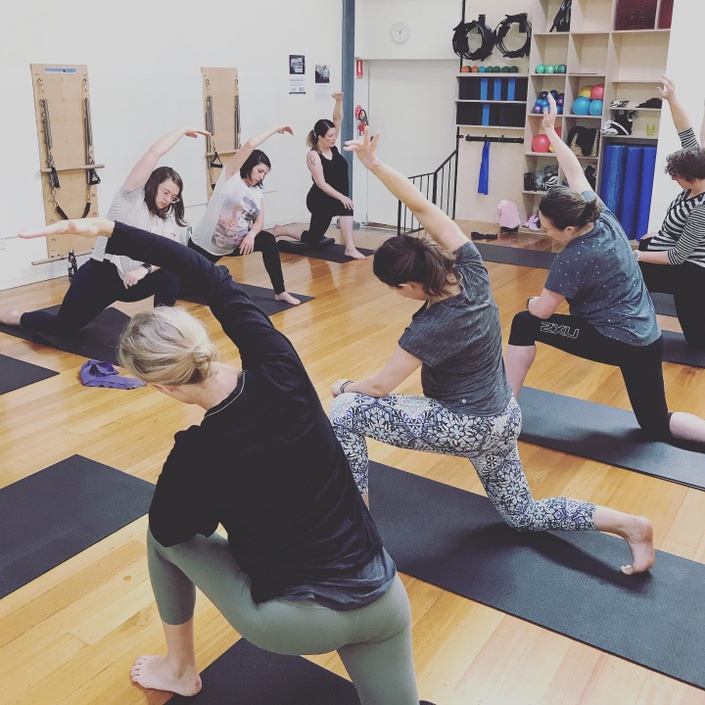 Introductory Prenatal Pilates Course.
A safe and supportive prenatal pilates short course to help you care better for your body during pregnancy.
Learn simple movements to support your body through pregnancy and birth.
Focus on pelvic floor health, safe core activation, arm and leg strength, safe lifting techniques, and birth preparation based on principles of Optimal Maternal Positioning.
The Introductory Prenatal Pilates Course is a foundational course designed to offer you safe prenatal movement classes you can do during pregnancy. It's a little more in depth and comprehensive than the mini prenatal course and will introduce you the fundamentals of prenatal specific movement, whilst offering valuable movement tools to help nurture your body during pregnancy.
Includes short lectures on caring for your body through pregnancy and birth, and also four hour long classes taught around the themes of;
1. Mobilise and balance your body for better core function and in preparation for birth.
2. Stabilise and connect with your pelvic floor and deep abdominals to support your pelvis and pelvic floor.
3. Release your body to support proper pelvic floor activation and in preparation for birth.
4. Strengthen as your baby grows to better support your pregnant body and also ensure you're strong enough for the physical demands of motherhood!
Learning how to care better for your body using movement is a really important aspect of preventing, managing, or rehabilitating injuries related to pregnancy and birth.
Participating in pregnancy specific movement every day or several times a week can help you feel better now, support you during birth, and prepare you to recover better after.
This course has been designed to offer you movements suitable for prenatal exercise; however everyone's body types and personal circumstances differ. It's your responsibility to stop and seek advice from a qualified practitioner or medical caregiver if any of the exercises within cause discomfort or pain. I intend for these classes to be kind, gentle, preventive of injury, and restorative for your remarkable mama body.

(Price is in US dollars so I can enable Paypal on Teachable, and is adjusted to be the appropriate amount for AU dollars, to accomodate most of my customers who are in Australia!)
If you want to try just a couple of classes, have a look at the Mini Prenatal Course.
Your Instructor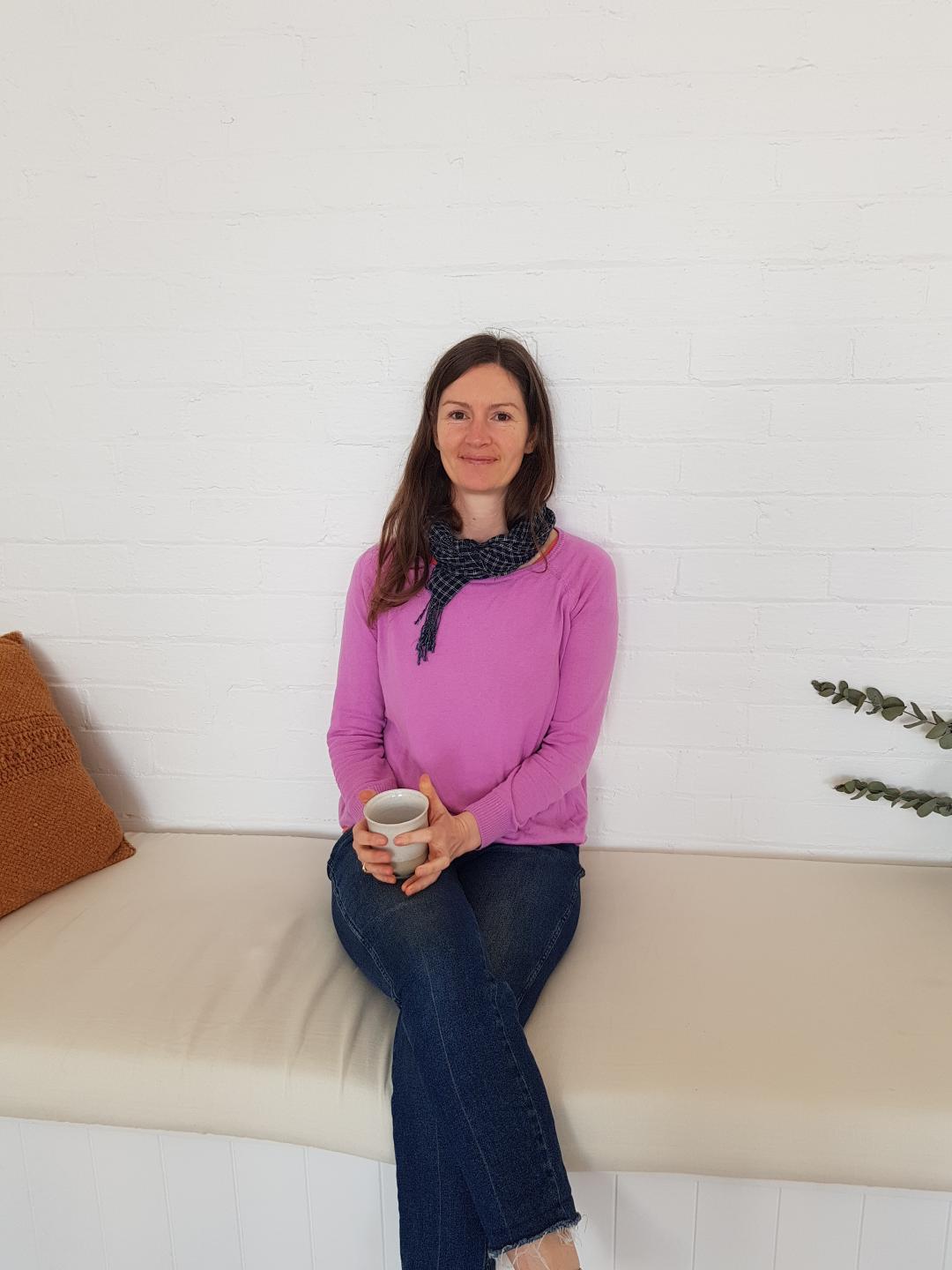 Sophie is a pregnancy and postpartum professional with a very big love for helping mothers to care better for their mamabody. She has two young children and works as an integrative movement practitioner, pregnancy and postpartum corrective exercise specialist, pilates teacher, shiatsu therapist, and postpartum doula in Melbourne Australia.
Frequently Asked Questions
When does the course start and finish?
The course starts Tuesday May 19th and ends four weeks later! You can attend an hour long prenatal class every Tuesday for four weeks.
How long do I have access to the course?
You will have access to the class recordings and pre recorded content for five weeks, so one week longer than the duration of the course.
What if I am unhappy with the course?
I'm sorry, this is a short, low cost course. There are no refunds.
What can I expect from this Introductory Prenatal Pilates Course?
You'll get four full length classes and several short videos offering a little extra information on a particular topic. The content in this Introductory Prenatal Pilates Course is designed to be safe and accessible for pregnant women whether you've done any pilates before or not. This course has been created to introduce you to the four foundational principles of prenatal movement care. The classes are thoughtful and practical and will help you begin to understand how the way you move your body during pregnancy can either contribute to or prevent, injuries related to pregnancy and birth. These classes will help you feel better, stronger, and more connected to your incredible mama body.
How is the Introductory Prenatal Course different to the Mini Prenatal Pilates Course?
The Introductory course is longer and more in depth than the mini course. It offers four full length classes, several short sequences, and a couple of little lecture style videos to help you understand movement concepts that will enable you to support your body better through pregnancy and birth. The Introductory course introduces you to the four main principles of prenatal movement that will help you manage or perhaps even prevent injuries such as pelvic girdle pain, DRAM, leaking and prolapse. The Mini Prenatal Course is much shorter than the Introductory course, it includes one full length class, one quarter length class, and a 10 minute sequence that you can do in little pockets of time. It's designed as a taster for you to see if you'd like to take more classes with me, but it's also complete in and of itself and is something you can do on repeat as much as you like. The content is different in each course, so if you end up purchasing both courses you won't be doubling up and repeating the same classes again. You'll just have more variety to choose from!