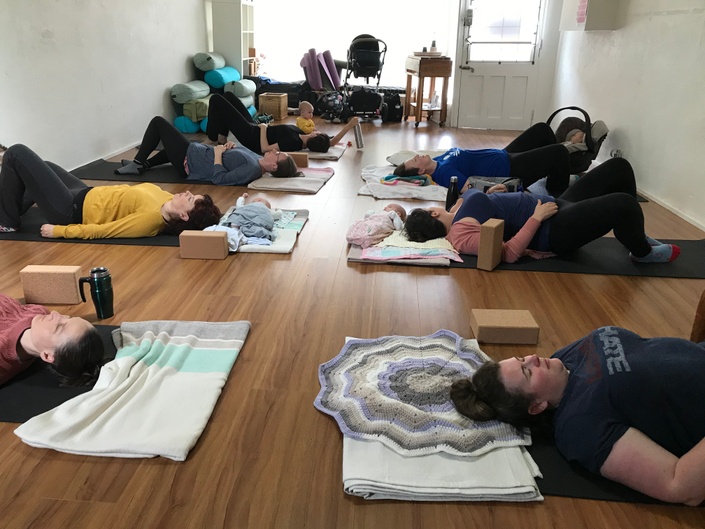 Motherbody Birth Rehab.
Restorative postnatal pilates for your core and pelvic floor.
Enrolments are currently closed.
We begin again Early March 2021.
Please register your interest by emailing me at [email protected]
How would it be to feel better in your mama body? More at home, more comfortable, less pain, less leaking. What if you felt you could trust your body again, and rely on her to carry your velcro baby for hours on end, or lift your wriggly toddler up to the slide without straining your pelvis or feeling as if your insides might fall out?
Motherbody Birth Rehab includes the fundamentals you need to know to help rehabilitate your body after giving birth. Whether you're within the first forty days of motherhood or you've already lived four or five years as a mother, if you feel like your core is a bit squishy, leaky, and unreliable, then this course is appropriate for you.
Motherbody Birth Rehab will help you re-connect with and re-coordinate all the muscles stretched and stressed during pregnancy and birth, and ultimately return them to the state of responsiveness needed for every day life. As a consequence of learning how your 'core system' works, you might just notice your posture improves, your 'core' feels more connected, and you feel calmer, less stressed and more at home in your body. Wouldn't that feel good?
"I thoroughly enjoyed the Motherbody Birth Rehab course & highly recommend it to any woman who has had a baby. I started the course when my daughter was 3 months old and without a doubt my body has been able to recover faster as a result. I am much more in tune with my body, in particular when bending over to pick up my daughter as I am now conscious of engaging my core first.
Doing the Motherbody course has given me the knowledge and tools to be able to incorporate exercises into my everyday life. I am also able read how I'm feeling and attend to the areas of my body before they flare up. I feel I would be a lot tighter in the neck, shoulders and back areas otherwise.
Thank you Sophie for a fantastic course."
Mama Bree.
In Motherbody Birth Rehab, we'll work with the principles of the pilates method to learn exercises and practices that are safe for your healing pelvic floor, abdominals and any core injuries you might be working with.

We'll cover breathing, alignment, pelvic floor and abdominal activation, and how to move your body safely in your everyday life with special care and attention on managing common 'core injuries' such as leaking, prolapse, diastasis, pelvic pain and any healing episiotomy or cesarean wounds.
This isn't an exercise program focused on toning up and fitting into your pre pregnancy clothes, although these might be a side effect of doing the work. Instead this is a place where you can learn how to help your body recover from the challenges of pregnancy, birth and mothering, whilst also taking into account your specific needs as a mother including;

Healing from pregnancy and birth
Sleep deprivation
Not having much (any!) time alone
Exhaustion
Nutritional needs and hormonal changes if you're breastfeeding
The aches caused by looooong hours of holding and rocking a small baby
The reality many mothers face of needing to lift heavy awkward things like a baby capsule or pram all whilst at feeling physically vulnerable.
Motherbody Birth Rehab intends to give you the fundamentals you need to rehabilitate your body from the inside out so you're strong enough for the activities of motherhood and understand how to work with your body when you return to your favourite exercise.
This is the vital information about proactively healing after giving birth that I wish all mama's knew.
I hope this course might offer you a way to care for and reflect on the awesomeness of your mother body.
And how you're so worth taking very good care of.
"The pilates sessions with you have been AMAZING! They have been such an awesome way to take time out of my week and focus on me, (Fridays at 11am never seem to work for me sadly so I normally take time on Saturday mornings which are nice) I really like how they have progressed through to explain the 360 breathing and all encompassing pelvic floor work. So much so that I just had a second pelvic floor exam with my women's health physio and I have gone from 2/5 in pelvic floor strength at 6weeks postpartum to 4/5 6months postpartum which I am very proud of and my physio was impressed by."
Mama Roxy
How does it work?
You'll learn a simple strategy to help rehabilitate your pelvic floor and core after having a baby.
There are eight live classes taught each Friday around the theme of the week. Each class is recorded and uploaded into Teachable so you can watch it later if you can't make the class live.
There is pre recorded content that you can watch at your own pace. These videos are specific to the theme of the week to help you understand the principles and exercises more clearly.
Two integration weeks (week 4 and week 8) to allow you time to catch up on the course content, practice, and ask any questions you have.
Two bonus interviews with professionals to help you heal your body better after giving birth.
Support and community via a private Facebook group.
The first live class is on Friday October 16th at 10.30 am and there are weekly live classes for eight weeks.
Dates are;
Friday 16th Oct - Breathing and release; how breathing affects your pelvic floor.
Friday 23rd Oct - Alignment; how your alignment affects your core system.
Friday 30th Oct - Centring; connecting with your pelvic floor and deep abdominals.
Friday 6th Nov - Integration week.
Friday 13th Nov - Coordinating the back line; activating you glutes and mid back.
Friday 120th Nov - Control; managing pressure through the abdomen.
Friday 27th Nov - Functional movement patterns for motherhood.
Friday 4th Dec - Integration week.
We'll begin Friday October 16th at 10.30 am with our first live class together.
The pre recorded content is available in the Teachable platform as short video's for you to do in little pockets of free time through the week. And the weekly hour long group classes (baby friendly of course!) are taught live via zoom at 10.30am AEST every Friday for eight weeks starting Friday October 16th.
After signing up you'll be able to start the first module and bonus class right away. An email with the zoom link to the classes as well as an invitation to join the Facebook group should arrive within 24hrs.
The content for the first week is available as soon as you purchase so you can begin immediately! And then after that the content for each week will be available on Monday mornings. Please note there's no extra content for weeks four and eight as it's always good to have a rest week to catch up and practice what you've been learning, and figure out how to apply it to your everyday life. There will still be a weekly Friday class every week though!
If you miss a live class you can watch it later as they're all recorded and added into Teachable so you can watch class recordings any time and as much as you like.
I'd love to help you learn how to safely and progressively support your body to recover after having a baby.

I'd love to have you join us. xx
Your Instructor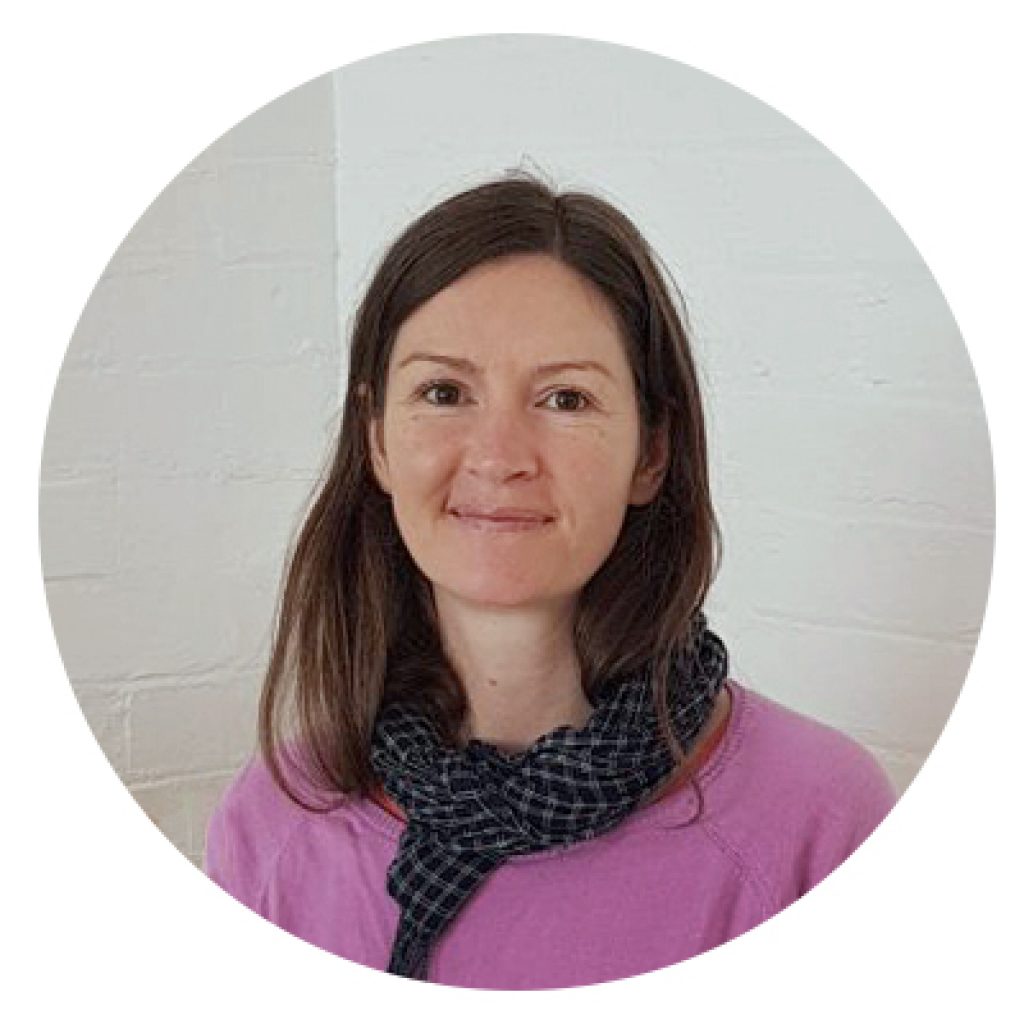 Sophie is a pregnancy and postpartum professional with a very big love for helping mothers to care better for their mamabody. She has two young children and works as an integrative movement practitioner, pregnancy and postpartum corrective exercise specialist, pilates teacher, shiatsu therapist, and postpartum doula in Melbourne Australia.
Course Curriculum
Welcome
Available in days
days after you enroll
1. Breathing and Release
Available in days
days after you enroll
2. Alignment
Available in days
days after you enroll
Frequently Asked Questions
When does the course start and finish?
The course starts now and never ends! It is a completely self-paced online course - you decide when you start and when you finish.
How long do I have access to the course?
How does lifetime access sound? After enrolling, you have unlimited access to this course for as long as you like - across any and all devices you own.
What if I am unhappy with the course?
We would never want you to be unhappy! If you are unsatisfied with your purchase, contact us in the first 30 days and we will give you a full refund.
Is my baby too old for me to join this course, am I too far past postpartum?
Nope! Postpartum is forever! And this course is ideal for you if you gave birth within the last year OR if you're well past the baby years but never spent time rehabilitating your 'core' after giving birth. I teach this work to new mothers, mothers of toddlers and teenagers, and very often to grandmothers who never had the opportunity to restore their body during early motherhood. You are NEVER too far past birth to tend to your incredible Motherbody. If you feel vulnerable, leaky, sore, tight, weak and achey, this course will help you to feel stronger and more confident in your body.
This course is closed for enrollment.