1:1 Rehabilitative Postnatal
Pilates live via zoom.
Private online sessions tailored to the specific needs of your individual
Motherbody.
Motherbody 1:1 live online appointments are especially for you if you're looking for support to safely rehabilitate your postpartum body from the changes brought about by pregnancy and the challenges of giving birth.
This is the foundational physical recovery your body needs after growing and birthing a baby, and BEFORE returning to your favourite exercise or even your usual activities of daily life.
These private classes are particularly supportive for Mothers struggling with pain, leaking, symptoms of Pelvic Organ Prolapse, Diastasis Recti, Pelvic Girdle Pain, and Pelvic Floor Dysfunction, or who just feel a bit vulnerable. 
Gentle, progressive, trauma informed, and effective. Motherbody 1:1 postnatal sessions will help you befriend your remarkable body with kindness and reverence.
Because mum life is like the longest endurance sport, and your body needs kindness, care, and attention so she can support you through the many years of mothering.
Appointments are open to ALL mothers, regardless of how old your children are, how long ago you gave birth, or whether your children were adopted. If you feel your body is holding injuries and conditions from pregnancy, birth, postpartum, or motherhood, or you just want help figuring out a home exercise program tailored to the needs of your body, then these individual sessions are made just for you.
There's no time limit or age limit to caring better for your Motherbody. xx
(Sessions run live online via zoom, and are available Monday and Thursday afternoons, Melbourne time.)
"About 2 months ago I was referred to Sophie by a friend who described her as a "magician". At the time I had been having back issues and was struggling with mobility. Our 1-1 sessions started with a very detailed history and Sophie took the time to understand my issues and really help me gain a thorough understanding of how things were before we could improve them. She has really helped me immensely with my back and pelvic issues and is so caring, compassionate, and patient with me. Even in this difficult time of online sessions she is able to notice very minor errors in my posture and position and correct them in a way that I can understand and follow her direction and advice. As far as I'm concerned she is indeed a magician and I cannot recommend her highly enough." Mama Siddhika.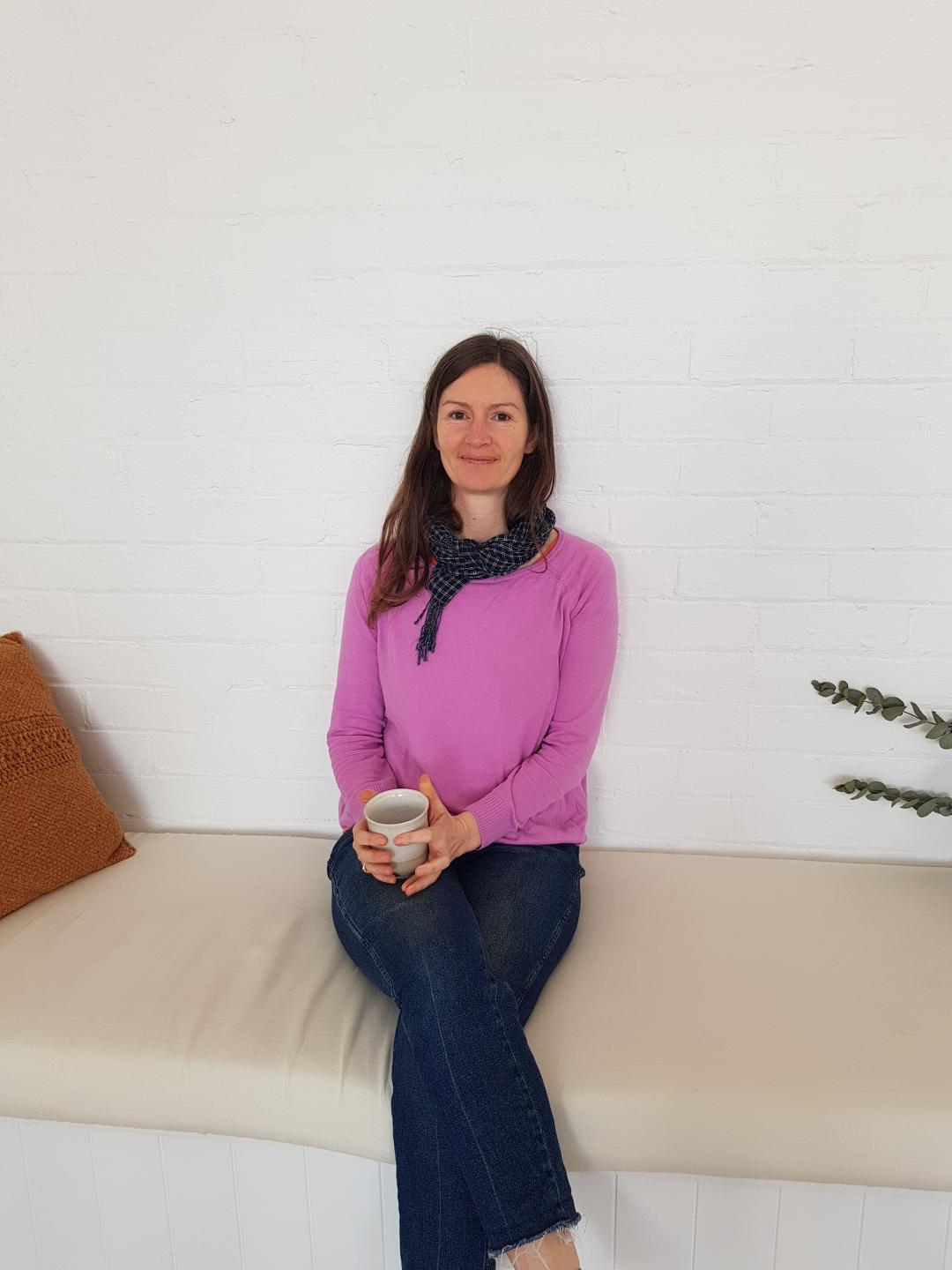 Hello, I'm Sophie Jeffries
I love supporting women to care for and restore their bodies after giving birth.
I'm an integrative movement practitioner, postpartum corrective exercise specialist, pilates teacher, postpartum doula, and shiatsu therapist based in Melbourne, Australia. I'm also a mother of two young children and have a knack for thinking up ways you can support body recovery within tiny pockets of time and without exhausting yourself.
1:1 restorative pilates classes will help you rehabilitate your postnatal body from the inside out.
You'll learn how to work kindly and progressively with your body to reconnect with your pelvic floor and deep abdominals, unwind tight shoulders, and decrease pain, and leaking.
If you feel a bit squishy, lost, and fragile these classes will support you to foster strength, decrease tension, and feel like yes, you can trust your incredible body again.
Thanks for submitting your information! Please continue with the checkout process.
Frequently Asked Questions
Is my baby too old?
No, not too old! This restorative movement training is for ALL mothers who feel they never quite recovered after giving birth. Whether it was six weeks ago, 6 years, or sixty years. You can still learn to take care of your mother body with better movement.
I've never done pilates before, will that matter?
Absolutely not! We'll start with your individual body, with where you're at, and how your'e feeling, and help you to feel better, more connected and stronger. You'll learn restorative exercises, stretches, and movements appropriate for your body during the classes.
I'm in pain, leaking, and frightened to move, will this be too much for my body?
Everyone is different and every body reacts to movement a little differently. So the answer to this questions is, that it depends on you. All classes are restorative, therapeutic and rehabilitative and tailored specifically to what your body needs on the day. We always work within what feels comfortable for your body and very often people will feel significantly better after class.
I adopted my baby, can I still participate?
Yes! Caring for children asks very specific things of our bodies, hearts and minds. And every mother is welcome to learn restorative movement strategies to support her during the long years of motherhood.
Can I get a refund if I'm unhappy with my purchase?
If you are unsatisfied with your classes, reach out to see if your purchase is eligible for a refund.
No refunds on single appointments.
How do I schedule my appointment?
Upon purchasing coaching, you'll receive further instructions on how to book a time for your appointment. Appointments are available Monday and Thursday afternoons between 1 and 4 pm Melbourne time (AEST).




Is this a course?
No this isn't a course. These are 1:1 individual classes just for you. This is where you can book a private appointment, or multiple private appointments so you can get more specific help for your body than I'm able to provide in a group course situation. If you're looking for a course I have those too, just click the Bearing Wonder logo in the top left hand corner of the screen to go back to the homepage.
Is this live or recorded?
These classes are taught live via zoom in a 1:1 class just for you.


Can I purchase coaching more than once?
Absolutely! If you find yourself in need of coaching more than once, simply purchase the coaching again.